2020 5th International Conference on Smart Engineering Materials (ICSEM 2020) will be held in National University of Singapore, Singapore during March 6-8, 2020. The main aim of ICSEM 2020 is the creation of the international forum of scientists for the presentation of the newest achievements and investigation results in vacuum and plasma techniques, synthesis, characterisation and application of smart engineering materials, its derivatives and other wide bandgap materials. Over time, the scope of the conference has expanded to include nanomaterials, biomaterials and new functional materials, in the range of production, design and optimisation of the synthesis and modification technologies, as well as discussion of current achievements in the field of cooperation between the scientific units and industry from different countries of the world.
Proceedings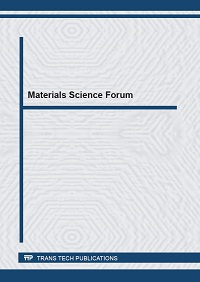 The accepted papers with registration and presentation will be published in Materials Science Forum, (ISSN print 0255-5476 / ISSN web 1662-9752) which is indexed by Ei Compendex, Scopus.
ICSEM 2018: IOP Conference Series: Materials Science and Engineering (Volume 362)
Indexed by Scopus and Ei Compendex (Read More)
The cookie settings on this website are set to "allow cookies" to give you the best browsing experience possible. If you continue to use this website without changing your cookie settings or you click "Accept" below then you are consenting to this.